This is going to change the way you celebrate Easter during the golden hues of autumn. Put your Easter Hats on my friends, because we're about to go on a hunt into the enticing world of delightful Easter-inspired cocktails that'll add a twist to your autumn gatherings. Are you ready for this adventure?
Why Easter Cocktails for Autumn Gatherings
These vibrant and fruity concoctions are perfect for adding a touch of unexpected charm to your cosy gatherings, making the most of this festive season. Trust me, once you've tried these cocktails, you'll be the talk of the town!
Top 7 Easter Cocktails
1. Autumn Bunny
Kicking off our list is the Autumn Bunny – a cheeky twist on the classic Moscow Mule, featuring a splash of carrot juice for that extra Easter flair.

Ingredients
60ml vodka
30ml carrot juice
120ml ginger beer
Lime wedges for garnish
Preparation
Fill a copper mug with ice.
Add vodka and carrot juice.
Top with ginger beer.
Stir gently and garnish with a lime wedge.
2. Golden Egg
Next up is the Golden Egg, a dazzling, sparkling cocktail that'll add a touch of elegance to your autumn soirée.
Ingredients
30ml elderflower liqueur
60ml Prosecco
30ml gin
Edible gold flakes for garnish
Preparation
Pour elderflower liqueur and gin into a champagne flute.
Top with Prosecco.
Garnish with a sprinkle of gold flakes.
3. Carrot Cake Martini
Who doesn't love a dessert in a glass? The Carrot Cake Martini combines the flavours of a classic carrot cake with the smoothness of a martini for a truly unforgettable Easter cocktail.
Ingredients
60ml carrot juice
45ml vanilla vodka
45ml Irish cream liqueur or Bumbu cream rum liqueur
15ml cinnamon liqueur
Whipped cream for garnish
Grated nutmeg for garnish
Preparation
Fill a cocktail shaker with ice.
Add carrot juice, vanilla vodka, Irish cream liqueur, and cinnamon liqueur.
Shake well and strain into a chilled martini glass.
Top with whipped cream and a sprinkle of grated nutmeg.
4. Chocolate Orange Old Fashioned
Combining the rich flavours of chocolate and orange, this twist on the Old Fashioned is perfect for those looking to indulge in a little decadence.
Ingredients
60ml bourbon
15ml chocolate liqueur
2 dashes orange bitters
Orange twist for garnish
Chocolate shavings for garnish
Preparation
Fill a mixing glass with ice.
Add bourbon, chocolate liqueur, and orange bitters.
Stir well and strain into a glass with a large ice cube.
Garnish with an orange twist and chocolate shavings.
5. Hot Cross Rum Punch
This warm, spiced punch is like a hug in a mug, making it the perfect accompaniment for a cosy autumn evening.
Ingredients
120ml dark rum
120ml apple juice
120ml pineapple juice
120ml freshly squeezed orange juice
30ml grenadine
1 cinnamon stick
Star anise for garnish
Orange slices for garnish
Preparation
In a saucepan, combine rum, apple juice, pineapple juice, orange juice, grenadine, and a cinnamon stick.
Heat gently, but do not let it boil.
Once warmed, pour into mugs or heatproof glasses.
Garnish with star anise and an orange slice.
6. The Easter Spritz
This light and refreshing cocktail is perfect for sipping as the sun sets on your autumn gathering. Who can't go past a good spritz?
Ingredients
60ml Aperol
90ml Prosecco
30ml soda water
Orange slices for garnish
Preparation
Fill a wine glass with ice.
Add Aperol and Prosecco.
Top with soda water.
Stir gently and garnish with an orange slice.
7. The Lavender Collins
Rounding off our list is the Lavender Collins, a delightful blend of floral and citrus notes that will leave your taste buds dancing. It's a take on the classic tom collins, a gin based cocktail, but with an autumn twist.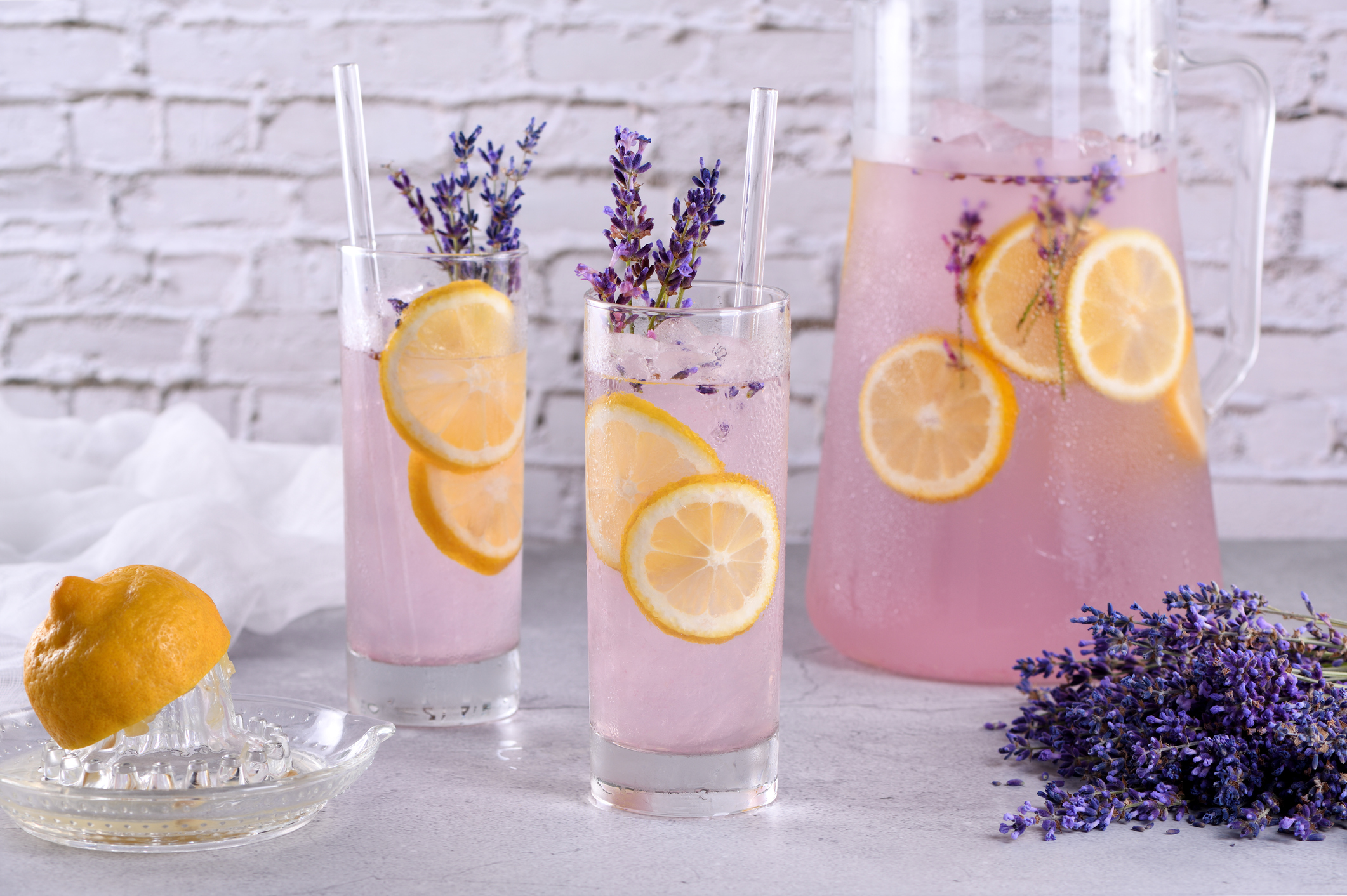 Ingredients
60ml gin
30ml lavender syrup
30ml freshly squeezed lemon juice
Soda water
Lavender sprigs for garnish
Lemon wheel for garnish
Preparation
Fill a Collins glass with ice.
Add gin, lavender syrup, and lemon juice.
Top with soda water.
Stir gently and garnish with a lavender sprig and a lemon wheel.
Conclusion
And there you have it, my fellow cocktail lovers – seven Easter cocktails that'll make your autumn gatherings truly memorable! Remember, the key to a successful soirée is having fun, so don't be afraid to experiment and put your own twist on these recipes. With these cocktails in hand, you'll be the ultimate host, and your guests will be talking about your fantastic autumn Easter gathering for years to come.
FAQs
Can I prepare these cocktails in advance?
Most of these cocktails can be prepared in advance, with the exception of the ones that include sparkling ingredients, such as Prosecco or soda water. For those, it's best to add the sparkling components just before serving to maintain their fizz.
How can I make my own lavender syrup?
Making lavender syrup is simple! Combine equal parts water and sugar in a saucepan, and add a few tablespoons of dried lavender. Heat the mixture gently until the sugar dissolves, then let it cool before straining out the lavender. Store your homemade syrup in the fridge and use it to add a lovely floral touch to your cocktails.
How can I perfectly garnish my Easter cocktails?

Garnish not only levels up the look of your cocktails but also adds to the overall flavour. You can use fresh herbs, fruit slices, edible flowers, or even shaped ice cubes to make your cocktails stand out.

When choosing your garnish, consider the flavours in your drink, and select something that complements or contrasts them. A sprig of rosemary would work well with the Autumn Bunny, while a sprinkle of crushed chocolate easter eggs would make the Carrot Cake Martini extra festive.

So, go on and have a blast! Let these fantastic Easter cocktails light up your autumn gatherings, and don't forget to share your own cocktails and experiences with us.
---